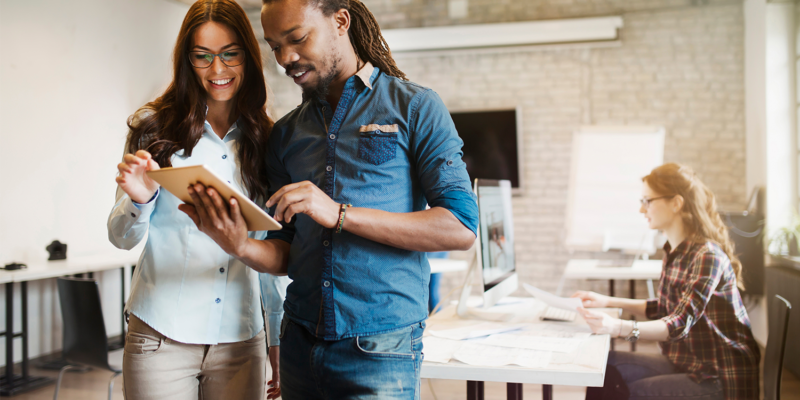 Empowering graduates
According to Stats SA, graduates are the most vulnerable in the South African labour market, with unemployment for this group reflected at 31% for the 1st quarter of 2019. These stats are alarming, stressing the need for local organisations to create programmes that empower graduates with the skills and experience needed to enter the job market.
Microsoft SA, in conjunction with its network of partners, has been instrumental in bridging the gap between graduates and potential employers through its Student to Business (S2B) Programme, which connects Microsoft partners and customers with talented, young graduates seeking entry-level jobs or internships and arming them with skills in the technology sector to enhance their employability.
S2B Programme
The latest addition to the S2B Programme, and a first in the Microsoft stable is the Modern Marketer Internship which officially launched on May 16, 2019.
As a 2018 Microsoft Go-to-Market Finalist Mint Group was keen on partnering with the S2B team on this initiative and has, therefore, taken an intern under its wing.
"We have a modern and mature marketing practice in the Group and felt we could make a difference by growing a graduate's capabilities through this rigorous programme," states Mint Group Head of Marketing, Sugeshni Subroyen. "This is a fantastic channel to "send the elevator back down" through the provision of meaningful mentorship while simultaneously gaining a brand advocate in the Mint family – we all know millennials have a wide social following and are not shy to share their experiences."
The transformative modern marketing internship learning experience offered by Microsoft is a first of its kind as, previously, IT Pro graduates had been at the forefront of this hugely successful S2B programme.
Internships across specialisations, however, are key to ensuring a rise in graduate employment especially in the Microsoft Partner ecosystem, Subroyen stresses. "I am passionate about empowering graduates to become valuable assets to the technology sector and feel confident that Microsoft's S2B Programme will secure permanent positions for most of the 2019 Modern Marketing internships in addition to the valuable experience they get to add to their resumes."
Supporting the digital economy
Highlighting ROI as a core business focus, Subroyen reiterates that, while every organisation needs to focus on the bottom line, it is crucial to invest time and resources into initiatives that will ensure an innovative workforce to help support the rapidly expanding digital economy.
Concurring with Mint Group, Microsoft SA Modern Marketer Internship Programme Owner and Partner Marketing Advisor Madelein Gray notes that "our skilled youth is our future, and working with a compassionate, inclusive and highly competent Partner such as Mint, we can change people's lives.  When innovative people with a passion for marketing and technology get together, we create things together that can change the world!"
Gray adds that digital transformation is a continuous cycle, and investing in an internship programme allows companies the opportunity to transform their business through the talent they acquire, highlighting the importance of employing tech-savvy graduates. "These future leaders are often on the cutting edge of the latest technologies and trends and are eager to make a difference."
Gray concludes that, in line with Microsoft's vision, Mint Group is committed to creating a better tomorrow and what better way to embody this than with the Modern Marketer Internship Programme with Microsoft SA – an initiative that embodies the ethos of Microsoft's global CEO Satya Nadella who stated "Be passionate and bold. Always keep learning. You stop doing useful things if you don't learn."