First SAP-on-Azure Implementation for South Africa
Mint and partner ISSC enabled better business for an asset management provider by exposing the organisation's development ecosystem to the larger Microsoft intelligent cloud, leading to the realisation of the first SAP on Azure deployment in South Africa.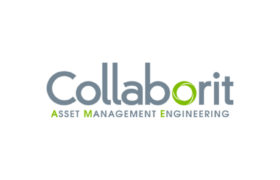 The first successful SAP-on-Azure deployment in South Africa was a notable leap and technology disruption that attracted the attention of the entire industry. It also highlighted the platform's stability, flexibility, and security. The deployment was initiated for asset management provider, Collaborit.
Business Challenge:
Collaborit previously hosted its development environment with another private hosting provider based in the United Kingdom, which led to lengthy delays when issues had to be logged. Collaborit had no access to the server, and the costs of adding new users were unacceptable. Overall, the client was frustrated with the level of customer service.
Collaborit required a suitable platform on which to run their development environment. This had to be combined with cost savings, accessibility to the service provider, and scalability.
After engaging with both Microsoft and Amazon Web Services (AWS), they decided to utilise the Microsoft Azure platform, noting that "Microsoft came out on top, not only from a pricing point of view. We felt more comfortable about the service and interaction that we had with Microsoft. Local guys could come to our office, see our requirements, and talk to us." Following this decision, the SAP deployment on Azure was decided upon, which proved to be a more technologically advanced platform than Amazon Web Services (AWS), when comparing additional services and cutting-edge technologies such as IoT, big data, and AI.
Benefits
By migrating to the Azure platform, Collaborit was able to improve its business by exposing Azure's development ecosystem to the larger Microsoft intelligent cloud. This resulted in immediate cost savings, improved uptime, better flexibility and integration, and superior performance, compared to their existing cloud hosting provider. They also found the Azure platform user-friendly, and are now reaping the rewards of accessing the most secure cloud platform in the world.
Microsoft Azure was chosen because it provides better integration than the other services that were considered, and because it already has a local presence, with data centres being set up in South Africa.
An added bonus is initial cost savings of 50%, with more savings possible. Full control of the landscape is possible, and the platform is not only very stable, but provides high availability, ease of access, and excellent uptime. Moreover, up- and downscaling are available. Few other cloud platforms provide this type of flexibility.
The rest of the continent has essentially been put on notice with this implementation that demonstrates that SAP + Azure is possible. A key benefit of Azure is the ability to leverage the additional services it offers to help Collaborit drive its innovation initiative.
Lastly, the fact that Microsoft is enabling local data centres is a big benefit for Collaborit, and played a vital role in their decision to move to Azure.
"We realised that we needed a platform that would not contain us when we wanted to enhance our current solutions through the use of disruptive technologies..."
Watch the video
First SAP on Azure implementation in South Africa