Mint Group Infiltrates US Market
Technology consultancy and development company and Microsoft gold partner, Mint Management Technologies, announced on 30 March 2016, that it has established an office in Austin, Texas, United States (US), and will be expanding its capabilities into this region.
Mint Group CEO Carel du Toit states that Mint USA has already received scores of positive feedback and interest from organisations in this region and that he is foreseeing positive growth for this new venture. "Mint Group comprises more than 16 years' worth of Intellectual Property in the Microsoft technologies sphere and is one of the few global partners that implement Microsoft Office 365, CRM Online and Azure with enterprise referencability in all these niche areas," he explains, emphasising the competitiveness of Mint's solution offering for both local and international markets.
"The success of our solution capabilities is evident in the awards we have received from Microsoft and the presence we have with regard to globally implemented solutions across four continents," du Toit states.
One of the key differentiators regarding Mint's solution offering in the US, is that most of the groundwork for solution implementation and development will be undertaken in South Africa – Mint USA will embark on high-end consulting and agile implementation services, while Mint South Africa will undertake all aspects surrounding solution delivery.
Du Toit explains that the reason why Mint is able to provide its solution offering in this cost-effective and highly proven way across time zones and continents owes to the massive investment made over the past five years. During this time, the company moved all its solution offerings and implementations into an Agile environment with high transparency, automated builds, bi-monthly backlog boards (to ensure complete alignment between the business priorities), quality delivery and ultimate business value for its clients.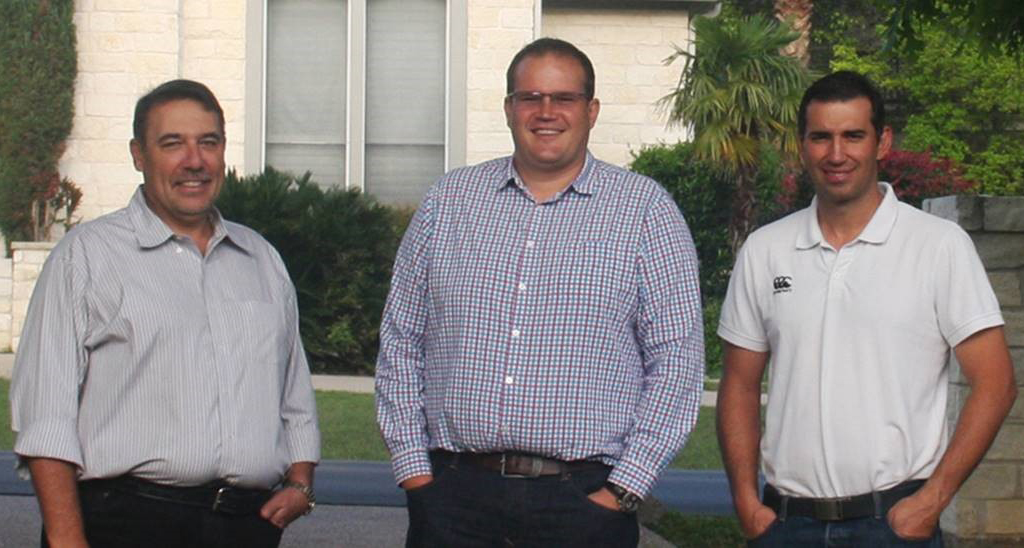 Mint USA – Enterprise Solution Offering
Further, du Toit adds that the success Mint Group aims to achieve with Mint USA is cemented in the international partnership established to ensure continuous innovation and growth in the US market for both Mint USA and Mint Group as a whole.
The Mint USA executive team will comprise of Eric Wadsworth, who will serve as the Mint Business Executive, and Gerhard Swart, who will serve as the Mint USA Technology Executive.
Wadsworth has a vast amount of experience in establishing and growing new IT businesses across the US region and will bring great knowledge to the partnership by ensuring the growth of Mint USA in the local market, while Swart hosts extensive experience with the Microsoft technology suite and is a well-established businessman in the US region with great knowledge of market conditions and requirements.
"Mint is well-suited for growth in the US market as the core of the company's solution offering and the bulk of its experience comprises the development and implementation of complex enterprise solutions," states Swart.
He adds that the one differentiating factor between the South African and US regions is that enterprise clients in the US are on a bigger scale compared to those in South Africa. "In South Africa, an enterprise client comprises of 10 000 users compared to 20 000+ users in the US."
Swart explains, however, that this does not add complexity to the solution offering, but rather allows for scale and growth and that the same principals used at Mint SA will be applied in the US no matter the given size of a particular organisation.
Mint Group – Experiencing Unprecedented Growth
Mint has grown more than 25% in 2015, established a presence in the Western Cape, and scooped multiple awards and nominations, including membership into Microsoft's President's Club (Top 5% Global Dynamics Partners) and was named as a finalist in the Best HR Industry Innovation and Corporate Creativity category with Careers24 and The Future of HR Awards.
In early 2016, Mint evolved from a single company to a group structure by opening an office in the US and kicking off its Mint Africa expansion through the establishment of an office in Kenya which will serve both the Kenya and surrounding regions. The company was also named as the only Microsoft partner to hold an ALM gold certification in the African region.
"Currently, Mint is diversifying and expanding at a rapid pace, and ensuring that it lives by its mission of always being first in service delivery and innovation," du Toit notes, adding that it has always been a goal for Mint to split its portfolio between developed and developing countries, as developed countries offer more stability while developing countries offer more opportunities in terms of innovation.
Lastly, du Toit reflects on Mint Group's five-year plan, noting that the organisation is already tracking ahead of the curve, owing to the fact that it found the right international partners at the right time, enabling a win-win situation for all.
Mint Group is a Microsoft Gold IT consultancy and systems integrator providing innovation and disruption in the digital age. As a Cloud Solution Provider (CSP) with expertise across all 3 Microsoft Clouds – Azure, Dynamics 365 and Microsoft 365, we craft solutions to help improve customer experience, increase agility, improve operational efficiency, and accelerate the digital transformation journey with AI and cognitive services for businesses and government institutions globally.