Mint Group Launches An ERP Business
Mint Group Continues To Create Tomorrow With A Modern Finance And Operations Business Launch
Global technology integrator Mint Group has launched a modern cloud-born ERP business to facilitate its clients' transformation to modern business applications. This specialised business unit extends the global innovator's existing portfolio of sales, customer service, and marketing applications to include a core focus on finance and operations and cements its position as a holistic technology enabler that avails the full spectrum of ERP and CRM business applications.
"The key driver for this investment is Mint's vision to serve as a strategic business partner to its clients across all business application frontiers on the Microsoft Cloud," stated Mint Group CEO Carel du Toit, adding that the ERP, Finance, Operations & Supply Chain, business will focus on Dynamics 365 Business Central, Finance and Operations.
"By establishing an ERP business, Mint group is bringing organisations with historic ERP into the new world of modern business applications, offering the tools needed to succeed in the digital era and not only stay relevant, but transform as and when required."
Du Toit noted that Andre Pearce – a seasoned ERP specialist – will spearhead the Mint ERP business. Pearce has a successful 20-year track record of delivering complex ERP solutions on the Microsoft platform across Africa and Europe.
"Fundamentally a passionate entrepreneur with a performance history of growing successful businesses, his experience is invaluable, and our historic partnership ensures a culture fit that complements the Mint mission."
Reflecting on Mint's strategic decision to add ERP capabilities under the group of companies, Pearce noted that Mint is ideally suited to add ERP to its offering as it aligns with Microsoft's vision of investing in significant, comprehensive and relevant solutions for business.
"Mint Group comprises a large and complex technology stack that unlocks unlimited opportunities for its clients. As a Microsoft Business Applications Inner Circle Member for three years running, the company encompasses the skills, experience and knowledge to offer clients world-class solutions to complex problems."
He added that the ERP business will enable Mint Group's clients to reduce risk as they can work with a single implementation partner that offers the full spectrum of a digital transformation journey.
"The addition of an ERP business enables Mint's clients to go beyond basic operations and reap the rewards of intelligent ERP systems and methodologies," stated Pearce. "Mint is excited to craft innovative, high impact and transformative CRM and ERP solutions driven with responsible AI."
About Andre Pearce
Andre first got involved with ERP in the 1980s and has seen these solutions grow into the comprehensive and complete suite of offerings that are available today. He has worked with and implemented all the different Microsoft-based ERP products across Africa and Europe.
With a programming and business degree, he is avidly and actively engaged in digital transformation projects using Microsoft technologies and is passionate about solving client challenges through technology.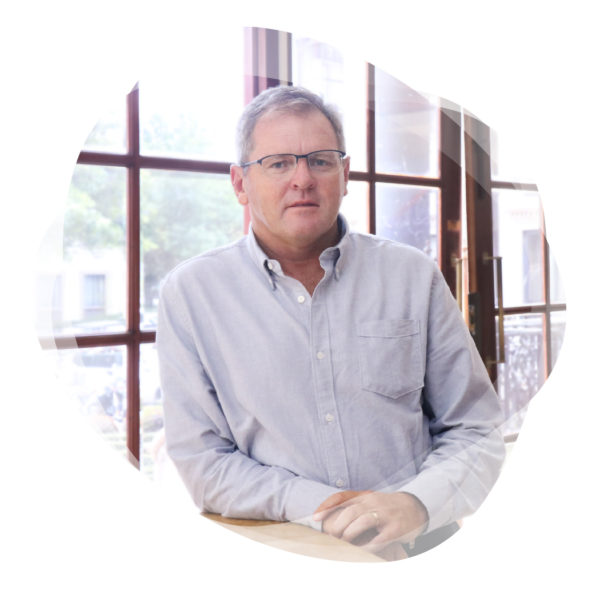 Mint Group is a Microsoft Gold IT consultancy and systems integrator providing innovation and disruption in the digital age. As a Cloud Solution Provider (CSP) with expertise across all 3 Microsoft Clouds – Azure, Dynamics 365 and Microsoft 365, we craft solutions to help improve customer experience, increase agility, improve operational efficiency, and accelerate the digital transformation journey with AI and cognitive services for businesses and government institutions globally.