Mint Group Named As 2019/20 Inner Circle Member
Mint Group announces Inner Circle Status – FY20
Mint Group is proud to announce that it has earned membership in the 2019/2020 Inner Circle for Microsoft Business Applications for the third year running – a recognition which places the technology innovator among the top 1% of Microsoft partners globally.
Microsoft's One Commercial Partner Business Application Lead Cecilia Flombaum announced the Inner Circle members on July 11, thanking members for their deep commitment and devotion to their customers, as well as their commitment to business excellence.
The Microsoft Inner Circle represents the most strategic Microsoft Business Applications partners comprising sales, innovation and implementation achievements that rank them in the highest echelon of the Microsoft Business Applications global network of partners.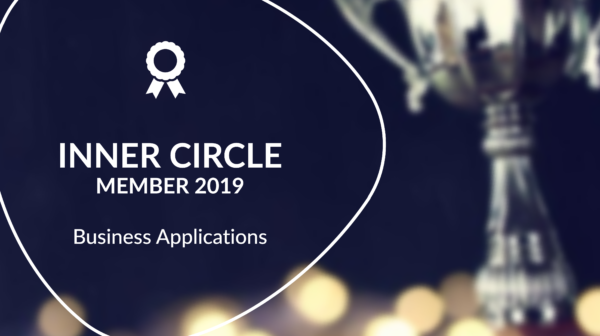 "Mint Group is a leading Microsoft partner when it comes to cloud innovation, not only with technological excellence but socio-economic impact as well"," states Mint South Africa MD Wilhelm van Rensburg. "The technologies innovated have and will continue to significantly transform workplaces, processes and the quality of life for people across industries and the community at large."
As the only South African partner to achieve this recognition for the third year in a row, Mint Group also received the global Country Partner of the Year award for South Africa in FY19/20. This accolade further cements Mint's position as a leader in building transformative AI solutions across multiple industries and as a strategic partner for Microsoft in South Africa and across global markets.
"Mint Group lives and breathes its ethos of placing people first by building solutions that solve specific problems and drive business excellence. Our staff are passionate and driven, applying innovations that change lives, disrupt industries and help create a more connected, seamless tomorrow," states Mint Group CEO Carel du Toit.
"Mint has revolutionised its Business Application offerings by infusing artificial intelligence and machine learning. This ensures that we are not only helping customers to excel in the area of customer experience throughout the customer journey, but empowering them to innovate, disrupt and cement their competitiveness."
Mint Group is a Microsoft Gold IT consultancy and systems integrator providing innovation and disruption in the digital age. As a Cloud Solution Provider (CSP) with expertise across all 3 Microsoft Clouds – Azure, Dynamics 365 and Microsoft 365, we craft solutions to help improve customer experience, increase agility, improve operational efficiency, and accelerate the digital transformation journey with AI and cognitive services for businesses and government institutions globally.