Mint Group Runs Girls In AI Holiday Programme
To encourage more female entrants into the technology field, and bolster young minds to take advantage of the innovative possibilities of Artificial Intelligence (AI), Mint Group ran a one-of-a-kind Girls in AI Holiday Program from 4 to 6 December 2019.
The program was targeted at girls between the ages of 11 to 15 and ran over three days. Day one comprised an introduction to AI including a tour of the Microsoft Technology Center and case studies of the local innovation that AI has achieved. Day two and three involved hands-on practical experience with AI focusing on Vision Applications, Intelligent Chatbots, and Machine Learning.
"The program was very well received," noted Mint Head of Sales Ronelle Naidoo. Mint Group selected 15 girls from the applications received spanning schools across Johannesburg."
Naidoo added that the interest from schools and technology companies in this program had surpassed all expectations. "Since we started advertising this program, we have had non-stop requests from schools to broaden the scope and drive more learners into the field."
This reflects the interest and potential in this field and the need for students to receive more hands-on exposure from the pioneers of technology in South Africa explained Naidoo. "By exciting young minds about technology and encouraging them to work hard and tailor their learning paths accordingly, we are building a future where we will no longer struggle to fill technology positions. We need to reach a point where we no longer have to push young minds to drive innovation, but where the young innovators start pushing us."
Mint Head of AI Peter Reid stated that owing to the success of the first Girls in AI Holiday Program, Mint Group aims to run more throughout 2020.
"Through programs such as these, we are nurturing interest and passion in technology at a young age. Now, imagine the innovative possibilities by the time these students enter the workforce."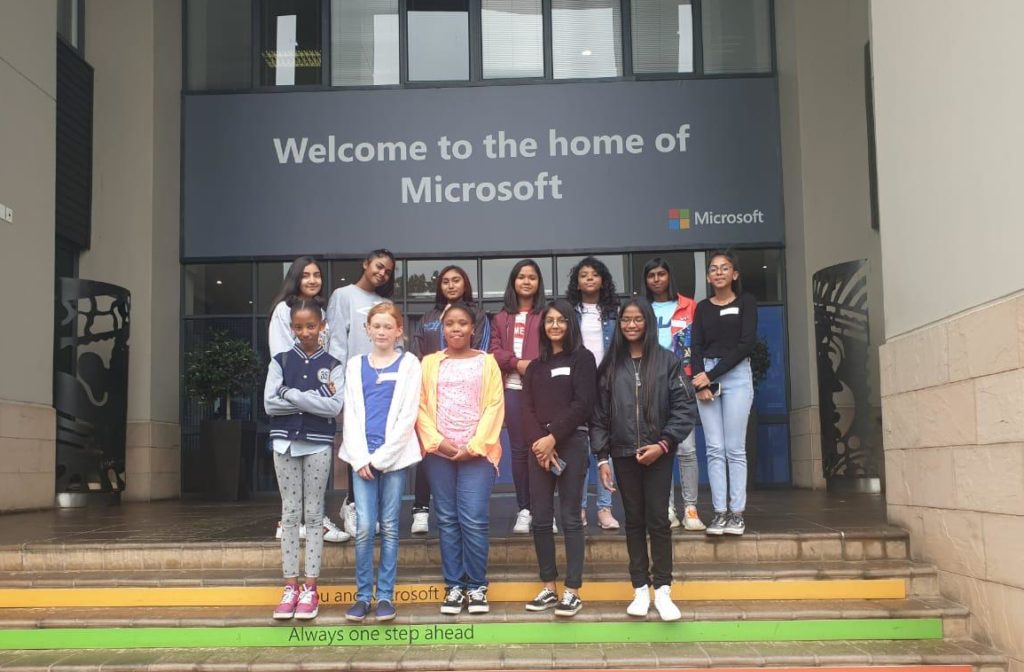 He stressed that "in the absence of passion, dedication is hard to achieve. We will never rectify the lack of interest and dedication to STEM fields in South Africa if we cannot show students the potential behind it and the future that awaits. As a technology organisation we aim to excite, inspire and educate students, thereby, nurturing the next big minds of technology innovation."
What Girl in AI Holiday program attendees had to say:
"I'd like to do more of these programs and see them grow in intensity." – Dayyana Surtee
"I think it was amazing because I got to learn more about AI and I got to better understand the world of technology. I am glad I got to learn and understand AI." – Jaelyn Wood
"I learnt so much, made new friends and increased my interest into the world of AI and technology. My school doesn't even have a computer lab and seeing all this made me realise how far back children in my school are, I am certainly going to tell all my friends about this amazing experience and hopefully get my school to build us a lab so we can experiment more with such technology" – Zahraa Kardamey
Mint Group is a Microsoft Gold IT consultancy and systems integrator providing innovation and disruption in the digital age. As a Cloud Solution Provider (CSP) with expertise across all 3 Microsoft Clouds – Azure, Dynamics 365 and Microsoft 365, we craft solutions to help improve customer experience, increase agility, improve operational efficiency, and accelerate the digital transformation journey with AI and cognitive services for businesses and government institutions globally.