Mint Group Scores a Double Hat Trick of Microsoft Solutions Partner Designations
Global technology innovator, Mint Group, is proud to announce its achievement of all six Microsoft Solutions Partner designations. With the recent addition of the Security designation, Mint receives the prestigious Cloud badge which acknowledges capabilities across the entire Microsoft Cloud. 
A Solutions Partner designation differentiates partners with broad technical capabilities, a commitment to skilling and training, and a proven ability to successfully deliver solutions for customers in specific Microsoft Cloud solution areas.
"These 6 Solutions Partner designations demonstrate Mint's expertise and knowledge in solutions that align with Microsoft's market strategies. These solution areas are identified based on customer demand and offer us the opportunity to meet client needs more effectively," explains Mint Head of Channel, Pieter du Toit.
"We are elated with this achievement. If you consider the high level of adaptability, and effort required to shift from the previous framework which consisted of up to 20 competencies to the new cloud partner program, condensed into 6 solution areas, Mint has excelled in a short period of time. This is a yardstick for Mint's overall technical capabilities. These designations also allow us to showcase solutions we have delivered to help our clients succeed and grow."
Mint proudly boasts the following Solutions Partner designations:
Business Applications
Data & AI (Azure)
Digital & App Innovation (Azure)
Infrastructure (Azure)
Modern Work
Security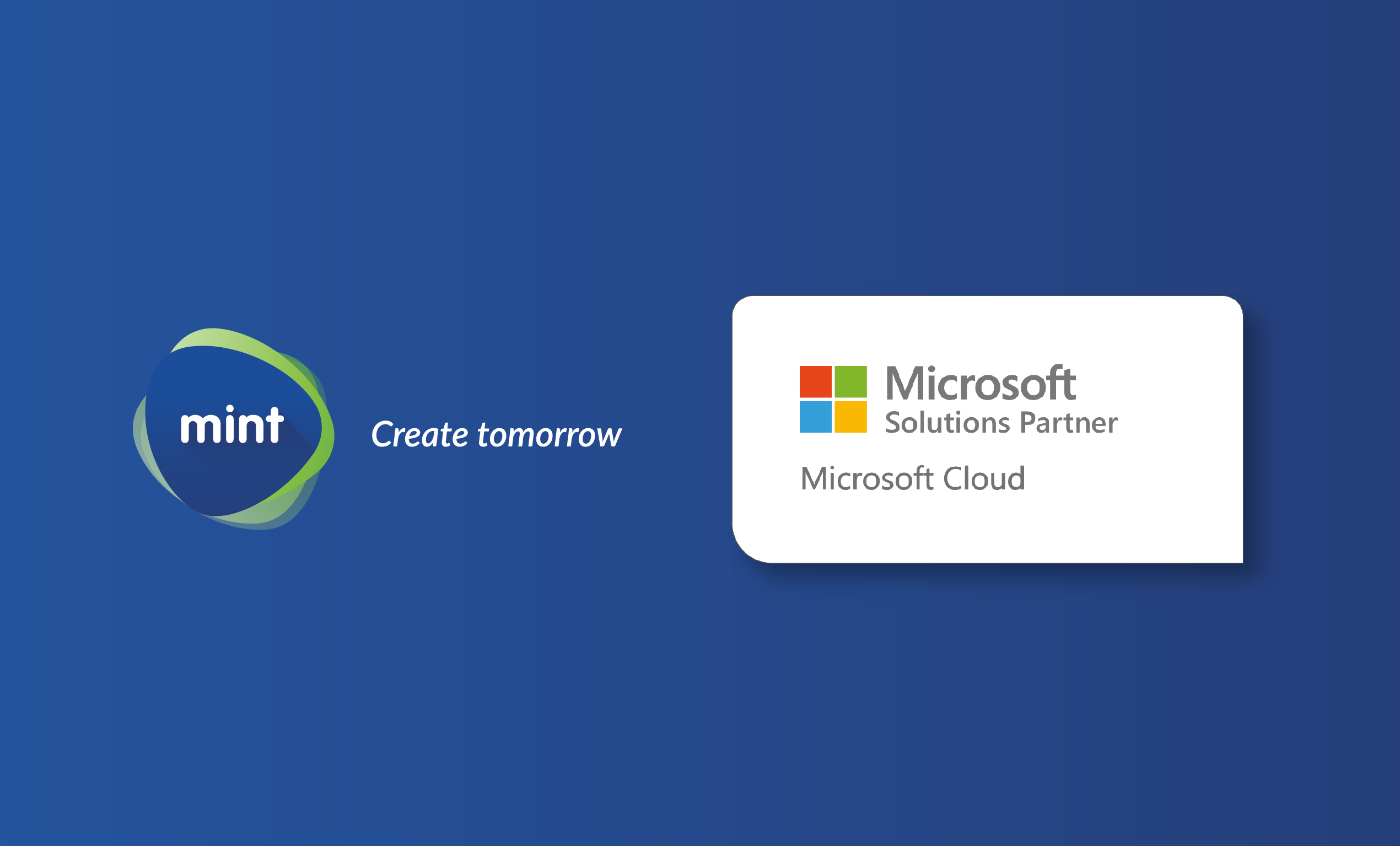 Mint Group is one of the few partners with specialized expertise across all three Microsoft clouds with added industry specialization and depth of skills.
The business has to date earned 6 advanced specializations across the solution designations to further demonstrate its abilities as a complete Microsoft Cloud Partner. Specializations demonstrate the capacity to deliver project-based services related to specific technical scenarios aligned to the different solutions areas.
"Many Minties (Mint employees) cross-skilled across the Microsoft Cloud, which ensures consistency and continuity in the application of our technical capabilities to further drive our massive investment in the Microsoft ecosystem and its technical competencies," says du Toit.
"This accomplishment truly showcases Mint's exceptional skills and unwavering commitment to delivering creative and effective solutions. We are honored to receive recognition from Microsoft for our adeptness in utilizing their cutting-edge technology to generate tangible outcomes for our clients. Moving forward, we are excited to pursue even greater heights and explore the full potential of these remarkable platforms," concludes Mint Group CEO, Carel du Toit.
Mint Group is a Microsoft Gold IT consultancy and systems integrator providing innovation and disruption in the digital age. As a Cloud Solution Provider (CSP) with expertise across all 3 Microsoft Clouds – Azure, Dynamics 365 and Microsoft 365, we craft solutions to help improve customer experience, increase agility, improve operational efficiency, and accelerate the digital transformation journey with AI and cognitive services for businesses and government institutions globally.