The Youth Employment Service Programme: Mint Group Announces Retention and Employment Milestones
Mint Group together with employment programme administrator, Youth@Work, served as significant partners for the 2020/21 Youth Employment Service (YES) initiative.
YES is one of South Africa's first social interventions, calling upon businesses to help the government create critical work experience for young students. Mint Group is honored to fund and be a force behind 8 students, who have had the opportunity to work in the Western Cape, Mpumalanga, KwaZulu Natal, and Gauteng provinces.
It is with delight, that we announce a 100% retention rate of students who worked in the following roles: Administrative Support, Early Child Development, Teacher Assistant, and IT support. Of the 8 students who were enrolled in the programme, Mint Group has permanently employed 3.
The Journey to Success
The YES programme runs for one year and facilitates a valuable and rewarding development journey for learning and skills building. It comprises of a 6-step rigorous progress, that provides training and resources.
To guarantee work readiness, students are enrolled in a digital learning platform, containing over 30 digital modules. Amongst some of the topics imparted, are professionalism, networking, critical thinking, communication, time management, and health and wellbeing. All of which make up significant pillars to thriving and overcoming challenges in the modern workplace.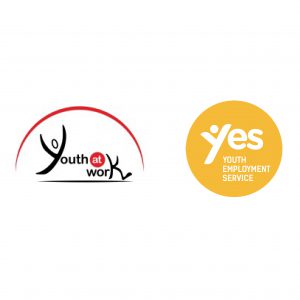 Transforming the Community
The YES programme works closely with the education sector, eradicating the challenges of a lack of skills, resources, and staff. Each of the recipients are placed at local partner schools, where we in extension to providing them with job training, we also strive to make a valuable impact to the learners in the classroom. The YES initiative recipients are professionally developed and in turn, educators and learners are enriched with more assistants, and a more focused learning environment.
This two-pronged approach has alleviated pressure of some of the difficulties faced in schools, and overall, creates a positive impact in the community.
"The YES programme is more than just uplifting the youth. It's a comprehensive project that works towards transformational engagement and a series of interventions that support deep, systemic, and sustainable change, with potential for large-scale impact in an area of a major development challenge. This is one of the many reasons why we are so proud to be a part of it," says Mint Group Head of People, Lauren Clark.
The Feel-Good Success Stories
This 12-month journey has been a rewarding one. We've witnessed the growth and success of each individual. Above the 2020/ 2021, 100% retention rate achieved, this month Mint Group welcomes 3 of the 8 students, as permanent employees.
"We are delighted to have Thando Zwane, Siyanda Kubheka and Thulani Chavele, join as new Minties and continue their journey with us," says Lauren.
Sharing their stories, this is what they had to say:
"I learned how to do marketing and how companies market themselves through social media. It has been an amazing experience; I am learning a lot and I really appreciate this opportunity," says Thando Zwane, who is a Marketing Assistant.
Siyanda Kubheka who was previously placed at Sibonokuhkle Primary School as a Mathematics, Natural Science and Technology teacher speaks on the treasured change this programme has brought to his life, and that of his family.
"I've learnt important lessons and ideas of how to successfully start a business, from the online training," he says. His desire and passion for good employment, has now come to life.
Giving his take on youth unemployment, Administration Assistant, Thulani Chavele, says youth should never give up and always look for means to educate, skill and better themselves. He says the programme assisted him to plan his career, and the steps he should take to progress.
Mint Group is a Microsoft Gold IT consultancy and systems integrator providing innovation and disruption in the digital age. As a Cloud Solution Provider (CSP) with expertise across all 3 Microsoft Clouds – Azure, Dynamics 365 and Microsoft 365, we craft solutions to help improve customer experience, increase agility, improve operational efficiency, and accelerate the digital transformation journey with AI and cognitive services for businesses and government institutions globally.