Increasing numbers of organisations opt to use Windows Server and SQL Server to run their critical workloads. With the advance of cloud technology and its capabilities, more and more organisations want to innovate and accelerate their digital transformation. With endless possibilities in the cloud and even more significant benefits for business, the decision to migrate is becoming more of a reality to those who aren't benefitting from inefficient legacy systems.  
To accelerate business growth, organisations migrate to the cloud to rid themselves of the limitations of on-premise systems. Factors such as performance, compliance, security, and scalability are becoming more crucial to ensure business continuity.  
Most businesses encounter operational limitations due to the restrictions of on-premise apps:
Remote teams cannot efficiently access a central system, affecting communication and productivity levels across divisions. 

 

The maintenance and updates of on-premise is often costly, as you need to invest in installations, data back-up, software licensing, and hardware. 

 

Scalability is difficult as your infrastructure may be unable to manage and maintain traffic and large volumes of data.  As a result, the chances of your organisation experiencing downtime are high. The loss of productivity can potentially increase your business costs. 

 

Security and compliance are a concern for industries such as banking and government, which hold sensitive data. To ensure that your data is protected you will need to prioritise high-level security.

 

Overall, legacy systems can impact business performance, hindering your organisation's abilities to reach its goals. 

 
Due to the above challenges, organisations are choosing Azure for their Windows Server and SQL Server workloads.
Here are 4 reasons you too can consider: 
1 – High-Performing Security 
Every organisation wants to integrate security that is convenient, easy to manage and includes advanced compliance capabilities. While most organisations already choose Windows Server and SQL Server for their security and compliance benefits, increasing numbers of organisations also find that Azure simplifies the implementation of modern security.  
One of the great reasons to use Azure for your applications and services is to benefit from its arrangement of security tools and capabilities. You can use multi-layered, built-in security controls and unique threat intelligence from Azure to help identify and protect against rapidly evolving threats.  
Azure also provides operational best practices and processes that follow industry-standard regulations. The advanced Azure Security Centre improves the security posture of organisations, offering advanced threat protection on your hybrid workloads.   
You can learn the best ways to protect your databases, applications, and network. Azure further provides governance capabilities through a policy platform that ensures the efficiency of your security policies across the business.  
2 – Accelerated Innovation 
Your organisation can rapidly innovate, using fully managed services across your apps, data, and infrastructure. Windows Server and SQL workloads on Azure supports increased agility and rapid innovation in a variety of ways. 
Azure App Service permits you to move applications to the cloud quickly. You can build and host web apps, mobile back ends, and RESTful APIs in the programming language of your choice without managing infrastructure.  
You can also implement managed functionality from Azure to deliver advanced capabilities faster than building them from scratch. For example, using Cognitive Services, you can add search functionality or speech to your App Service. You can also extend the functionality of your web applications using Azure Functions, Logic Apps, and API Management capabilities. 
Organisations are becoming more agile, improving their collaboration, and innovating faster by taking advantage of Azure's dynamic tools that enhance the end-to-end application development cycle for improved efficiency.   
3 – High-Value Hybrid Solutions
A hybrid approach to work is inevitable and allows organisations to work remotely successfully. With Azure, stakeholders enjoy unprecedented solutions that seamlessly connect on-premises and cloud.  
Azure delivers a hybrid approach to cloud adoption to meet organisations where they are and successfully sets organisations up for the future by providing dynamic solution options that meet their current needs.  
For example, Azure Stack enables organisations to build and run cloud-native applications with Azure services in local datacentres. Azure also offers the Windows Admin Centre, which empowers organisations with a browser application to manage Windows Servers on-premises, in Azure, or other clouds. Doing this enables disaster recovery, backup and monitoring.  
Lastly, the Azure Active Directory gives organisations a single sign-on experience across cloud, mobile, and on-premise applications and secures data from unauthorised access without affecting productivity. 
4 – Cost-Effective Value
Contrary to popular belief, moving to the cloud is not expensive. Azure customers who have licenses with Software Assurance can maximise the value of existing on-premises Windows Server or SQL Server license investments when migrating to Azure.  
You can significantly reduce the costs of running your workloads in the cloud using Azure Hybrid Benefit. This licensing benefit allows organisations to use their on-premises Software Assurance-enabled Windows Server and SQL Server licenses on Azure. 
In extension, organisations are using Azure cost management, which is free of charge to existing customers, to assist them in tracking and leveraging what they spend in Azure. In the long run, this helps customers use their budget wisely, saving more towards cloud services and creating new business value.   
Conclusion 
As organisations look to modernise their applications and take full advantage of the benefits that cloud computing offers, they should look for a partner with an advanced skill set to assist them in assessing, planning, and migrating their existing workloads to the cloud.  
There exists an increasing demand for expert advice and collaborative engagement to successfully migrate and enable organisations to enjoy significant benefits – high-functioning security accelerated innovation, advanced hybrid solutions, and cost-effective value – all of which contribute to business success.
Don't waste time and find an easier way to a Modern Cloud Foundation today
The Roadmap To A Modern Cloud Foundation:
The Covid-19 outbreak has come with accelerated cloud computing, a remote workforce, dynamic network access, and more attack transmitters for cloud threats.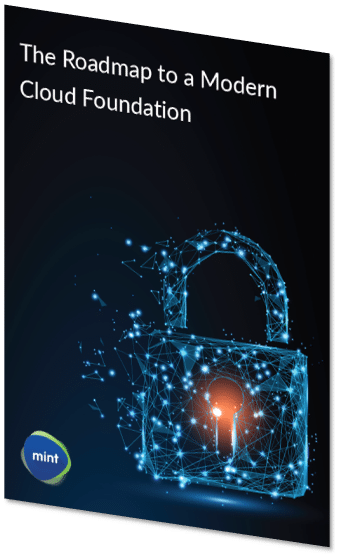 In this Free eBook, you will receive:
Insights Into How A Great Number of Businesses are Getting Their
Secure Cloud Foundations Wrong
Common Challenges Faced by Decision-Makers
How to Easily Employ a Cloud Adoption Framework
Download the eBook to get insights into the benefits of using a Modern Managed Services Strategy to drive your cloud landscape.