You've got to give it to them – Microsoft really does have some catchy names for their products and services. Think about it: OneDrive, Azure, Outlook, Viva … the list is long, and the stickiness is strong!  
Now Microsoft has knocked it out of the park once again with Microsoft Dataverse, a cloud-based database where you store and manage your data. The name conjures up images of an immense virtual world feeding on masses of data, like a giant gorging on handfuls of leftover snozzcumbers (thank you, Roald Dahl).  
Too much? I agree, let's get serious. 
What is Microsoft Dataverse?
Dataverse allows you to securely store and manage data that's used by business applications. Data within Dataverse is stored within a set of tables. A table is a set of rows (formerly referred to as records) and columns (formerly referred to as fields/attributes). Each column in the table is designed to store a certain type of data, for example, name, age, salary, and so on.  
Dataverse includes a base set of standard tables that cover typical scenarios, but you can also create custom tables specific to your organization and populate them with data by using Power Query. App makers can then use Power Apps to build rich applications that use this data. 
With Microsoft Dataverse, innovation is easy, giving you the chance to create and run thousands of applications, flows, and intelligent agents with a smart, secure, and scalable low-code data platform.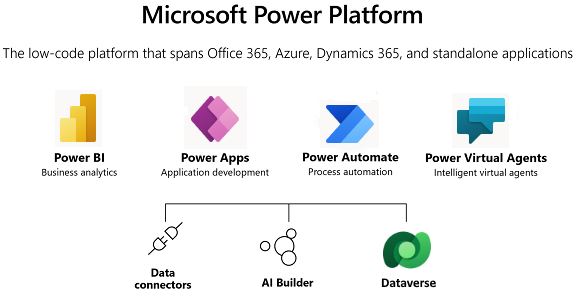 Why should you use Dataverse?
Standard and custom tables within Dataverse provide a secure and cloud-based storage option for your data. Tables let you create a business-focused definition of your organization's data for use within apps. If you're not sure whether tables are your best option, consider these benefits: 
Easy to manage

– Both the metadata and data are stored in the cloud. You don't need to worry about the details of how they're stored.

 

Easy to secure

– Data is securely stored so that users can see it only if you grant them access. Role-based security allows you to control access to tables for different users within your organization.

 

Access your Dynamics 365 Data

– Data from your Dynamics 365 applications is also stored within Dataverse, allowing you to quickly build apps that use your Dynamics 365 data and extend your apps with Power Apps.

 

Rich metadata

– Data types and relationships are used directly within Power Apps.

 

Logic and validation

– Define calculated columns, business rules, workflows, and business process flows to ensure data quality and drive business processes.

 

Productivity tools

– Tables are available within the add-ins for Microsoft Excel to increase productivity and ensure data accessibility.

 
Dynamics 365 and Dataverse
Dynamics 365 applications, including Dynamics 365 Sales, Dynamics 365 Customer Service, or Dynamics 365 Talent, also use Dataverse to store and secure the data they use. This enables you to build apps by using Power Apps and Dataverse directly against your core business data, which is already used within Dynamics 365, without the need for integration. 
Build apps against your Dynamics 365 data –

Build apps quickly against your business data within Power Apps or by using the extensible platform that lets pro developers programmatically interact with data and metadata, apply business logic, create custom connectors, and integrate with external data.

 

Manage reusable business logic and rules –

Business rules and logic already defined in your Dataverse tables are applied to apps created with Power Apps to ensure data consistency, regardless of how your users access the data or which app they use.

 

Reusable skills across Dynamics 365 and Power Apps –

Users who are skilled in Power Apps or Dynamics 365 can now take advantage of those skills across the Dataverse platform. Creating tables, forms, and charts are now common tasks you perform across your applications.

 
Integrating data into Dataverse
Building an app usually involves data from more than one source. Although this can sometimes be done at the application level, there are cases where integrating this data into a common store allows for an easier app-building experience and a single set of logic to maintain and operate over the data.  
Dataverse allows data to be integrated from multiple sources into a single store, which can then be used in Power Apps, Power Automate, Power BI, and Power Virtual Agents along with data that's already available from the Dynamics 365 applications. 
Neat, isn't it? Contact Mint today to find out how we can get you up and running with Microsoft Dataverse. Or to find out what a snozzcumber actually is!