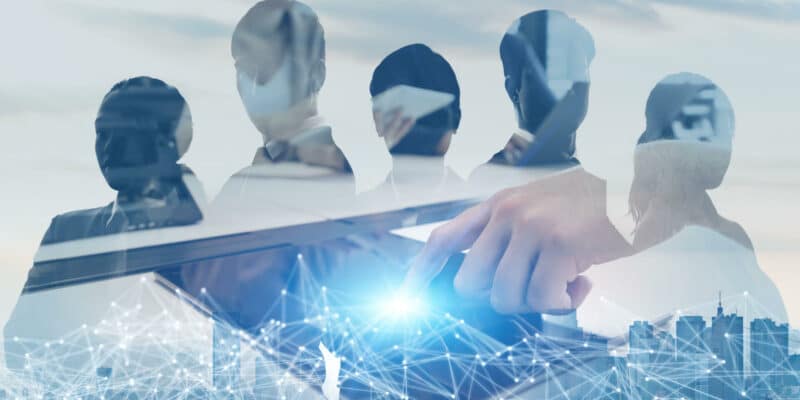 Business to business (B2B) sales can be challenging. In a previous blog post we looked at how customer confidence was a significant pain point for most sales teams. Customers want better visibility and transparency while sales teams struggle to find the insights they need to support these expectations. We also looked at how staying connected to customers while remaining relevant has become a challenge. In this post, the third in the sales pain point series, we look at how complex it has become to start customer conversations in a fractured, disconnected and hybrid business world.  
Gartner has found that if a sales executive helps the customer become more confident and builds a strong relationship with them through clear conversations, they can 'raise their sellers' odds of closing high-quality, low-regret deals by 157%'. The firm also found that one of the key ways of improving buyer engagement was by using technology tools that are designed specifically to support the art of sales. Tools that include video messaging, digital sales rooms, asynchronous interactions – all adding to a sense of seller agility and a commitment to building relevant conversations with customers. 
There is immense value to be found in clear-cut conversations with customers, and in building pathways that allow for customers to connect with your business easily. The voice of the customer should shout loud, as it is this that will offer you the insights you need to meet customer expectations and build solutions that are relevant to their businesses, that meet their pain points. 
Again, back to Gartner, the company defines voice of the customer as actionable insights taken from customer feedback, opinions, reviews, buyer personas, and more. It is taking all this data and using the right technology to unpack the 'Why'. And to use this 'Why' to create a relevant and resilient customer journey. 
Of course, you need to discover the How
How can you talk to your customers more effectively? Most sales teams take months to sell to a customer with many sales journeys taking up to seven months to complete. You need tools that can help you speed up the sales process without negatively impacting the customer relationship or levels of engagement. McKinsey emphasises this in its B2B Sales: Omnichannel everywhere, every time analysis, pointing out that personal relationships are essential to the B2B customer sales chain. The firm found that 59% of customers will only buy from a supplier if they've met in person at least once before, and 72% say they gain as much value meeting with sales using videoconferencing tools.  
Microsoft Dynamics 365 Sales is designed to provide you with two words that will transform this pain point into a value-added customer journey benefit – Conversation Intelligence. This solution allows you to use artificial intelligence, natural language processing, insights, and conversational data to build customer connections, discover new opportunities, and curate relevant solutions. Mint, an expert in implementing Microsoft solutions and in ensuring that you get the most from Dynamics 365 Sales, can collaborate with you to get the most from this platform. 
Together, we can ensure that you capture every, single relevant insight from your business and use these to smooth your road to customer conversations. We know how to make your data and Microsoft's solution work together to get you the sales information you need.