Revolutionary Partnership To Reduce ERP Integration Complexity By 75%
ERP integration projects for Financial Service Providers
Two leading technology integrators have entered into a revolutionary partnership to avail superior technological advances that can reduce the complexity of CRM and ERP integration projects for Financial Service Providers (FSP's) by 75%.
As part of this partnership, Microsoft Gold partners, Mint Group and a-solutions, will offer combined expertise and solution offerings that empower FSP's to transcend traditional ideas and embrace digital disruption by elevating business agility and increasing the role of data and information.
"The partnership magnifies the transformation potential of CRM & ERP," stated Mint Group CEO, Carel du Toit. "This is the reason why we partner – the combination of best-in-class experience and IP is key to the success of our clients in this rapidly changing world."
He adds that, prior to the decision to join forces, a-solutions and Mint Group collaborated on several major projects, carrying out implementation of ERP and CRM solutions in some of the largest, most prestigious banks in West Africa.
Mint Group Business Applications Finance & Operations Head, Andre Pearce explains that a-solution's drive to deliver and exceed on product vision fits perfectly with Mint's commitment to delivering better business. "a-solution's expertise and ISV solutions are a truly exciting addition to Mint's digitally transformative innovations."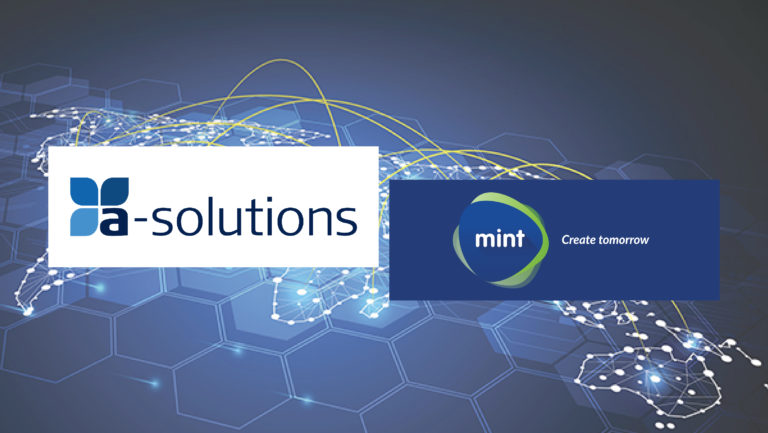 Highlighting the most notable aspect of a-solution's ISV offering, Pearce stated that the ISV can rapidly integrate financial services industry software with Microsoft Dynamics 365 for Finance and Operations (F&O) through its a–Finteg solution integrator.
"The a-Finteg framework is built on Microsoft Dynamics 365 and reduces implementation time by 75%, delivering a lower total cost of ownership," explains a-solutions CEO Peter Weiss.
"The solution integrator provides automation of the main business processes within Microsoft Dynamics Finance and Operations commonly used by FSIs. Customers can create, export, and import back all Vendor payments that FSIs are creating in their Core Banking Systems."
Reflecting on the partnership with Mint Group, Weiss notes that, choosing the right partner on the journey to digitalisation is never an easy task. "We have chosen Mint Group due to their proven track record, in-depth knowledge of Microsoft Dynamics 365 and excellence in technical execution. The organisation's strategy, methodology and innovative approach have proven to be the most effective in attracting customers whilst maintaining the highest standards in delivering superior value."
As vanguards in the Financial Services Industry, we believe that this cooperation will further elevate business agility and enable strategic growth. Through many successful projects, we have learned what it truly takes to make a Dynamics 365 implementation successful, putting that knowledge into action to help our customers."
Mint Group is a Microsoft Gold IT consultancy and systems integrator providing innovation and disruption in the digital age. As a Cloud Solution Provider (CSP) with expertise across all 3 Microsoft Clouds – Azure, Dynamics 365 and Microsoft 365, we craft solutions to help improve customer experience, increase agility, improve operational efficiency, and accelerate the digital transformation journey with AI and cognitive services for businesses and government institutions globally.